Android Apps Development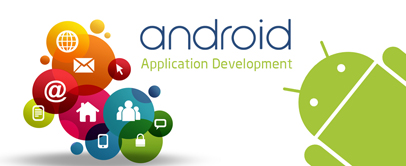 Custom mobile application with a unique touch is much needed to boost the functions and performance of these mobile devices. Some of the big names in the industry today are - iPhone, Blackberry, Windows and Android that have their own set of features that require technical finesse to meet both individual and business needs.
Android is associate operating system that controls the Smartphone market with a average of regarding 1.5 million Android activation of daily users. Universally presenting a intensive user base for targeting businesses. "the brainhub | TECHNOLOGIES", Android Mobile App Development Company, is practiced in building Android applications that facilitate businesses to fabricate their concepts whereas addressing with client's requirements.

"We believe in delivering durable Android App services and solutions with a team of strategists, designers and developers and business models for Android technology platform."
We at "the brainhub | TECHNOLOGIES" are supportive of the business requirements that may vary significantly and thus, yields a need for customized mobile application development and mobile software development to create value-added mobile phone applications tailored exactly to your specific business requirements for enhanced efficiency, functionality and value addition.
We are committed to develop the simplest featured mobile apps to bring the ultra-modern digital approach to your business. Our years of experience have created an outstanding Android app development company in the region. We'd like to implement the simplest refined and extremely helpful options to represent your business.

Our Android app development company carries with IT professional developers able to build your app-enabled with the social media integration, offline capabilities, un-matchable options, a well-placed feedback system and alternative characteristics to bring a next level expertise to your targeted audiences.