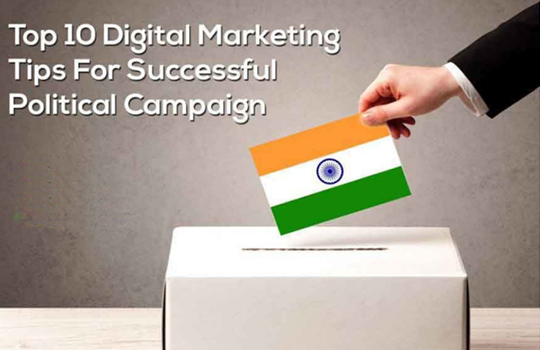 1) Audience Insight
First, you have to focus on your specific targeted audience. Demographics of users will helps effectively. You can specify your campaign on the specific group of aged people including their interest, hobbies, gender and targeted location. By mentioning each of the information you can reach to specifically interested people that increase your potential. There are so many tools to get those demographics that can provide all the insights of your targeted audience. So find out your potential people during the election period to get the successful campaign. Or you can hire the professional team for the best results if you are unfair about all of this.
2) Analyzing Political Competitor
Find out your competitors and get to know their agenda and their strategies how they getting the response from the people. You can find out their websites or their social media channels like Facebook, Twitter accounts and follow them and keep a focus on their activities how they are updating that makes interaction with people. By finding out their strategies and their performance, you can know about the user engagement to different activities and implement those techniques on your own to get the best response from the people. You can consider about professionals as they are easy to analyze everything and implement in a strategical way.
3) Digital Authority
People might deviate with fake accounts on the web that can harm on your political activities. They must know about your official websites or social channels to be sure about your genuine activity. So you have to claim your domain and social accounts with your name to prevent fake accounts to run by others. So verify your official channels with your name and earn the people trust.
4) LOGO Creation / Party Symbol
Every party has their own logo or symbol to identify the specific political party. Party logo or party symbol will help you to recognize your individual political party easily. The logo or symbol will represent your party goals, ideology, and solutions at a glance about your personality. So get nice logo design with a unique symbol that stands out with your missions from your competitors, and that creates a lasting impression on your targeted people. Finally, you need the best agency to create the Logo for your party who can provide the professional service.
5) Website Building
Throughout this digital world, people like to use their smartphones, tablets, and computers for any information they like to seek. Through the digital presence of your political party, people will convince to access easily. So as a politician you must reach your targeted people easily through your website. By building a website for your political party, people will get to know the values and genuineness of your activity as they follow your biography. People also follow your blog about your political journey and they will get engaged with your honest services.
Important to know that, a website should be user-friendly that has a responsive design for different screen sizes. So that your people can access your website on any devices like smartphones and tablets easily. The mobile-friendly website can be built by the web designing agency as they are professional in the field. So care about this point and take the best service.
6) Blogging Or Updates of Regular Activity
Public always like to hear about your personal journeys through the life experience and that way they can have the trust on the political party. So you have to keep update your experience by creating some blogs on your website as you do many public related activities. You can write about your political journey, your achievements and success. Your personal blogs can connect with your people much closer. Also, you can share your ideas and solutions about the problems that are on your agenda.
If you are unable to spare the time to update your activities many agencies will come forward with their services. Choose the best service provider who has the best writing skill and get their services for you.
7) Creating Social Media Channels
To reach your potential people, you have to update with social media channels as people mostly spending their time. By creating the Facebook page, Twitter, YouTube Channel, Instagram and other social media accounts which are popular in your field, you can be accessible to everyone easily. As you do regular blog updates you can share on your social media channels to reach your people and get more user engagement. People have more confidence in your updates through social media.
The social media campaign will give the best result. Hire the professionals for your campaign and get the more user engagement that will help you for success while on the voting.
8) Digital Marketing Tools
You can use many digital marketing tools to stand out from your competitors. Tools make easy for your campaigns to get the best results. There are many numbers of tools you can use for your campaigns. Google provides many tools like Google Analytics, Google Keyword Planner, and Google Search Console will help you to monetize your website activities. Google Adwords helps you for the paid campaigns and give you the best results.
Facebook also provides many options like Facebook Business Manager, Audience Insights, Graph Search and Ads Manager that are very helpful for your campaign through social media.
If you are unfair about the tools and don't like to rush into it, then you can get the best agency services for this activity. Digital Marketing Professionals can make it simpler and give you the best result.
9) Paid Campaigns
Digital marketing campaigns will give the additional boost. It increases the potential reach through the digital world and gives the best result. Paid Campaigns also provide the instant results for your efforts. Google Adwords is a platform for the paid campaigns which has a large scope of reach. Another is Facebook ads also give the best result with affordable cost.
Paid campaigns will further help with an extent of reach within public easily. It is more effective with less expensive. You can take the Agency services for your paid campaigns. They can provide the best result with low budget as they are professional to deal with it.
10) Hire Digital Marketing Professionals
The digital marketing campaign should be effective as it can play a crucial role. One cannot handle for all your digital marketing efforts for a successful campaign. So you can hire the digital marketing team who are specialized in political campaigns as you unable to deal due to messing up with your regular activity.
Make sure you hire the professionals who can understand the political agendas easily. The digital marketing team should provide the services regarding graphics designing, content writing, paid campaigns, social media campaigns with managing your social channels.
The brainhub Technologies already running with many successful political campaigns as we are in the digital marketing industry for more than 7 years. We implement dynamic and personal experience to provide the quality of services to our clients. We offer a wide range of political campaigns through social media and Google which give you the best user engagement. We provide the professional graphic designing for your party logo creation that can easy to recognize in the public.
To get our services, you can contact us by Phone +91-925-401-2223
or Email us at contact@thebrainhub.com
Reference by :- Pixelrun